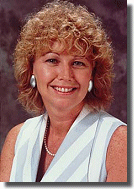 Frances Peart Mitsumura
MLO/Branch Manager
NMLS #280142
Aloha
As you probably already know, our office was destroyed in the Lahaina fire but we are still operating. We and our families are safe but there has been so much loss.  Due to the poor communication throughout the island, we are only using 808-661-8886 and in saying that, we request that you email one of us so we can assist you faster. 
Fran@firsthawaiianmortgage.com
Teri@firsthawaiianmortgage.com
Rowena@firsthawaiianmortgage.com
Declared Disaster Assistance: 
For Borrowers who make their mortgage payments directly to HighTechLending:
Contact Us at (855) 290-4761
We can help you through your available options.
Or chat with us at:
www.hightechlending.yourmortgageonline.com
For Borrowers who do Not make their payments directly to HighTechLending but need assistance finding out who your lender is:
Contact Us at (866) 714-2040
We can help you find your lender's contact information.
Thank you for visiting Fran Mitsumura at First Hawaiian Mortgage. We are located in Lahaina, Maui but service the entire State of Hawaii. First Hawaiian Mortgage is a correspondent lender offering Fannie Mae, Freddie Mac, FHA, VA, USDA products and we have aligned ourselves with portfolio lenders so we can offer a full range of loan products including condo-hotels, land, construction, leasehold properties, 1031 exchanges, vesting in corporations, Home equity lines of credit……the list goes on and on.
Fran has been financing properties on Maui since 1981. She has closed well over 5,000 loans including those with Maui's unique qualities that most lenders just don't understand. We have a "unique" team approach and have been working together for over 20 years so that clients can talk to anyone in our office at any time and get results and answers. Team members know how to fit the property and the client into the best possible loan program.
Fran is well known to give you the straight scoop, no fuss, no muss. She deals with first time buyers, seasoned investors, foreign borrowers and is sure to have the loan programs you are looking for. She has been awarded the "Affiliate of the Year" award by Maui's Real Estate Associates of Maui and was a runner-up for the County of Maui's Small Businessperson Award. She has served on many of Maui's non-profit organizations and continues to give generously to these non-profits.
So………when you want the straight scoop and you want results, call Fran and her team at First Hawaiian Mortgage.